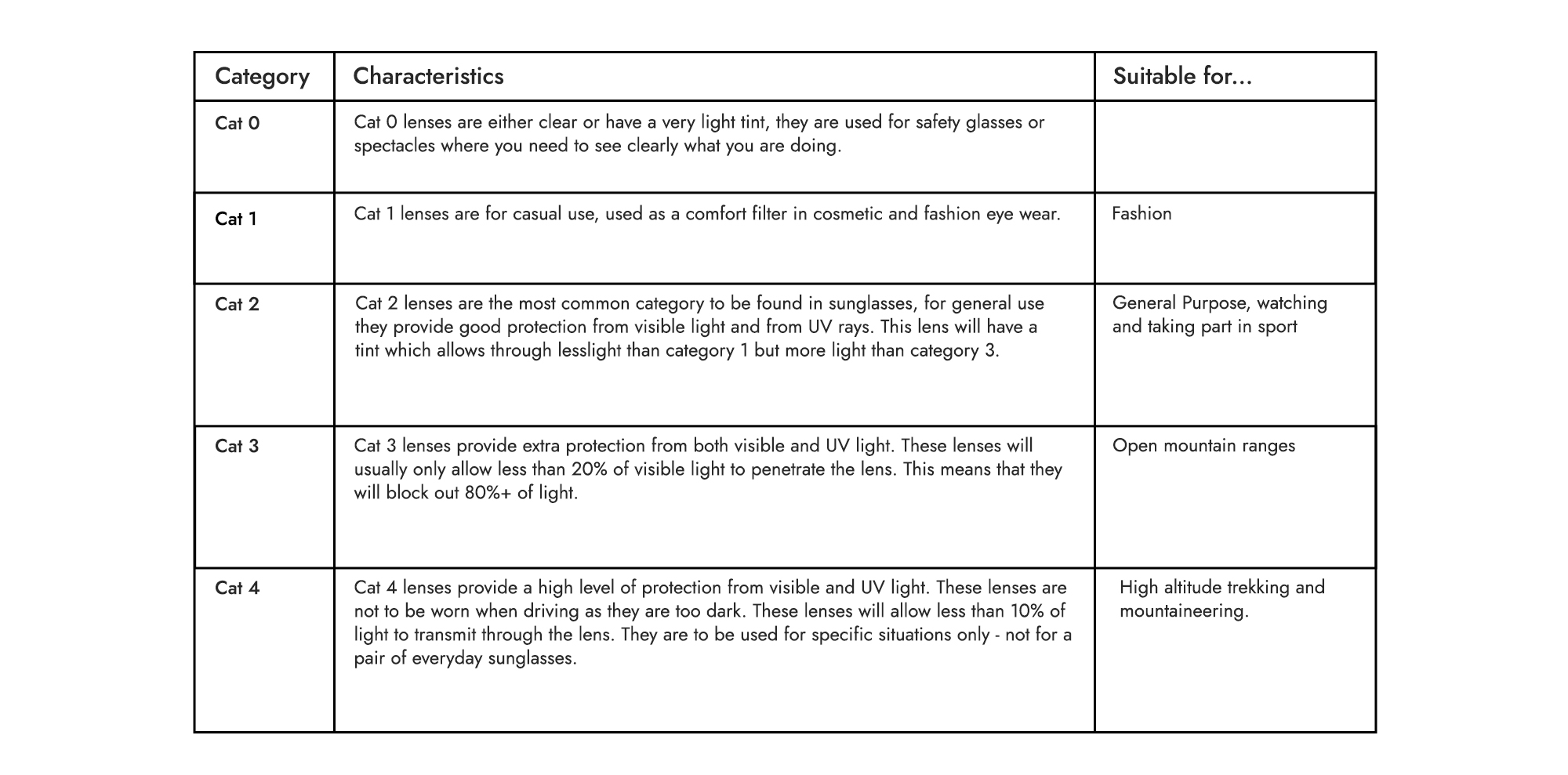 Clearly there is not a single lens to suit every set of conditions, this is where sunglasses with a range of lenses come in, or photochromic lenses that adapt to the light conditions. READ MORE>
Ultraviolet Light (UV) Protection - Overexposure to ultraviolet light is thought to be a cause of cataracts, retinal damage and other eye problems, so protection from UV rays is an essential function of sunglasses, all our sunglasses offer 100% UV protection, no UV light will pass through the lens.
Visible Light Transmission (VLT) - This is the measure of how much light your sunglass lens lets through to your eye and can be expressed as a percentage, therefore a VLT of 1% means very dark glasses indeed, and a VLT of 100% means all the light is getting through and the lens is therefore a 'clear lens'.
Rather than quote a percentage for each lens they are categorised as follows:
Lens Categories - The most common lens colour (tint) is Brown, this is because these lenses (along with Grey and Green) are 'colour neutral', that is they cut down on overall brightness without distorting colours thereby accentuating relief.